Publisher: Bloomsbury Publishing
Release Date: April 5, 2016
Format: Paperback
ISBN: 9781408870082
Pages: 344
Read in: January 2017
Goodreads | Book Depository | Booktopia
Goodreads Summary:
We are seventeen and shattered and still dancing. We have messy, throbbing hearts, and we are stronger than anyone could ever know…

Jonah never thought a girl like Vivi would come along.

Vivi didn't know Jonah would light up her world.

Neither of them expected a summer like this…a summer that would rewrite their futures.

In an unflinching story about new love, old wounds, and forces beyond our control, two teens find that when you collide with the right person at just the right time, it will change you forever.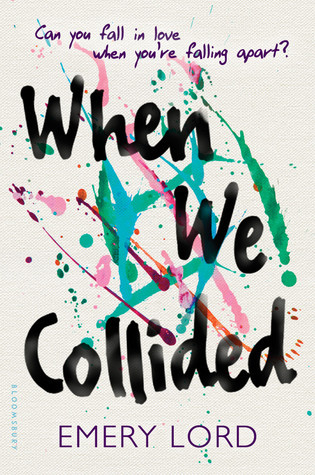 ---
I have such mad respect for Emery Lord right now, mostly because of her stories and the way she manages to cram such beautiful prose about so many different things into the space of about 300 pages.
When We Collided is a fictional "love story that's set in the same world as mine", as Lord says so in her author's note. However, it's so much more than that – it's a brilliant tale that weaves so much depth and awareness between every single line. I appreciated the love story, all of the characters, and I admire the ending that was written. Continue reading →