So there are a quite a few books I'm eagerly waiting for that are going to be released in September! Without further ado, here we go:
Queen of Shadows by Sarah J Maas: September 1
Okay let's be honest, who isn't looking forward to this book? If you don't know what Queen of Shadows is (which you should), it's the fourth book in the Throne of Glass series (go read it if you haven't already, seriously. You don't know what you're missing out on). From what I've heard, it's better than the previous three books. I'm so excited to get my hands on this book. Every time I see someone talk about this book, I get all the feels. I actually prefer the US covers of these books, but the UK ones are more aesthetic.
The Copper Gauntlet by Cassandra Clare and Holly Black: September 1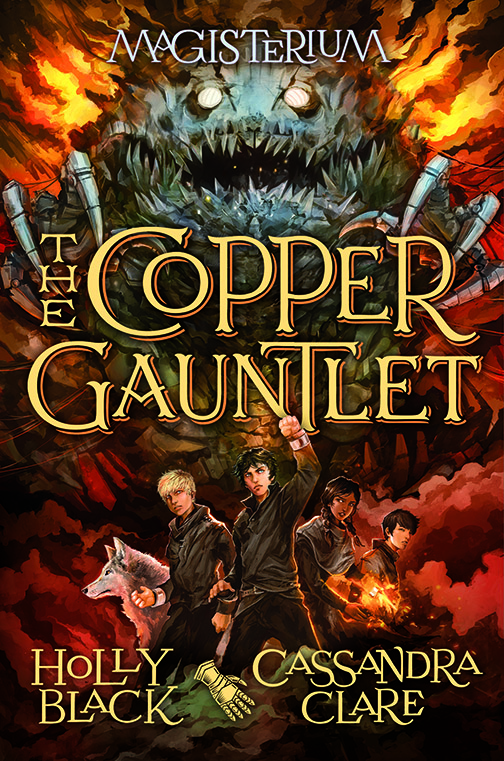 I've actually already read this book, because I purchased it when Cassandra and Holly were in Sydney. It's the second book in the Magisterium series, the first book being The Iron Trial. It's funny, it's action-packed and you should check it out because this series is amazing. Check out my review here.
Library of Souls by Ransom Riggs: September 22

This is the third and final book in the Miss Peregrine's Home for Peculiar Children trilogy. (You can read my review for the first book here). I haven't read the second book just yet, but it's the next book on my TBR.
Six of Crows by Leigh Bardugo: September 29
I actually haven't heard much about this book, but the summary seems really intriguing. From what I can tell, it's about this guy who has to pull off some kind of heist or something, I'm not actually too sure. But I'm really looking forward to this book!
So that's my list of anticipated September releases! I'd love to hear what yours are in the comments :)