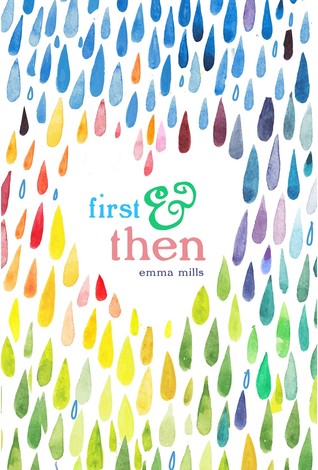 Publisher: Henry Holt and Co. (BYR)
Release Date: October 13th, 2015
Format: Hardcover
ISBN: 9781627792356
Pages: 272
Goodreads | Book Depository
Devon Tennyson wouldn't change a thing. She's happy watching Friday night games from the bleachers, silently crushing on best friend Cas, and blissfully ignoring the future after high school. But the universe has other plans. It delivers Devon's cousin Foster, an unrepentant social outlier with a surprising talent for football, and the obnoxiously superior and maddeningly attractive star running back, Ezra, right where she doesn't want them first into her P.E. class and then into every other aspect of her life.

Pride and Prejudice meets Friday Night Lights in this contemporary novel about falling in love with the unexpected boy, with a new brother, and with yourself.
---
So, I wasn't exactly 'wowed' by this book.
I had quite high expectations after hearing both my friend and John Green rave about it. Naturally, while reading I was anticipating when that moment would hit and I would be ecstatic about reading it, but that moment didn't really come. While I wasn't blown away by the story, it was still a great read. The cover itself is also gorgeous – I'm a sucker for watercolour.
Devon is a Jane Austen loving only child, and she has to deal with always fitting in and being 'normal' at school – what she wants to do with life, and where she wants to go. I found this aspect of the book the most relatable seeing that I'm in a similar situation myself. She can be moody but is also extremely sassy, and she's not afraid of being so.
"I just want to know why you want to continue your education."
"My parents," I said. She could've just asked that straight off the blocks.
"To get away from them?"
"To keep them from murdering me."
She's an average kid, and she's having to deal with coming into herself, and finding who she wants to be. Devon constantly compares to others, always wanting to be better.
I felt like I had never done anything. I had never suffered. I had never triumphed… A trimuph over mediocrity – that was what I needed.
It's these qualities that make me really fall in love with her as a character. She's not a girl who needs special treatment because she has a mental disorder, or has to deal with saving the world, but she's just ordinary. An ordinary girl who isn't striving to achieve her and loves Jane Austen. And yet, I understand her. Devon really develops as a character as the story goes on. Part of this attributes to her cousin, Foster and also other events that play out.
Foster is a freshman, and there are endearing qualities about him. From the outside, he seems like a happy-go-lucky kid that just works hard to achieve his goals. We learn as the story progresses that that isn't exactly the case. He practically worships admires Erza, who is the school's star football player. Foster is the guy who stays rational in stressful situations.
And I think even more than I did, they wanted Foster to be normal. or me, being normal meant fitting in. For them, I think, it just meant being happy.
I don't think there was actually a love triangle. Devon has a crush on Cas, but really, they're just best friends who has each others back whenever they need. Devon's crush on Cas isn't really brought up constantly, and it's easy to forget that she actually does have a crush on him.
Erza, on the other hand appears to be extremely rash and moody. As Devon gets to know him, she doesn't even realise that she has feelings for him. It's not that obvious that she's actually crushing on him until about halfway through the book. I would've liked to see more cute moments, but its understandable since that's not really their style.
The story also moves a bit too slowly. The plot progresses at a rather slow pace, and I found myself checking how many pages I had to finish before the end of the chapter. While the slow plot does help with building the characters and their relationships, it dragged out a little too much for me.
Overall, while the book didn't blow my mind, I still enjoyed it very much. I would love to read more of the author's books when she comes out with more. This is definitely something I would recommend everyone to read!
Rating: ⋆⋆⋆⋆