Top Ten Tuesday is a weekly bookish meme hosted by the lovely The Broke and the Bookish! This week's topic is a Christmas themed one: Books I wouldn't mind Santa leaving under the tree!
I'm the kind of person who will either buy books after I've read them, or I'll buy a book because it's part of a series I love. Recently, however, I've started impulsively buying books because I want to get around to reading them, and now my TBR pile has increased at a faster rate than I can actually read them. I'll save that's a story for another time.
For this post, I've picked out books I haven't read yet (because my wishlist also contains books I have read but don't own). So I present to you, ten books I wouldn't mind Santa leaving under the tree this year!
---
Love Letters to the Dead by Ava Dellaria
This has been on my TBR literally forever, and I haven't gotten around to buying it because I have yet to seen a physical copy at a physical bookstore. I also can't bring myself to buy it online because
The Wrath and The Dawn by Renee Ahdieh
Another book I've been meaning to get to, but just haven't gotten around to yet. I've heard nothing short of great things, and I just need to get to it soon.
The Marvels by Brian Selznick
I love all of Brian Selznick's books! I enjoyed The Invention of Hugo Cabret and Wonderstruck, because they both had brilliant illustrations, and were also really quick reads! The blue dust jacket and gold pages are also what caught my attention to this book, but I just mostly want this so I can read it.
Falling Kingdoms by Morgan Rhodes
I actually own the third book in the series, Gathering Darkness, because I saw it in hardcover at the bookstore and I had to get it. It just called to me, y'know? But anyway, it would be nice to have the first book in the series so I could actually read Gathering Darkness sometime soon.
Illuminae by Amie Kaufman and Jay Kristoff
I remember everyone in the book community drooling at the beautiful arc, and I'm slightly ashamed to say that I still haven't gotten my hands on this yet!
The Distance Between Us by Kasie West
I read The Fill-In Boyfriend, my first Kasie West book, a short while ago and I loved it! I want to expand my Kasie West collection since I enjoyed her book so much.
Snow Like Ashes by Sara Raasch
I've put off buying this series every time I see it because the size of the books don't match. I also prefer the hardcovers of these books (which you can't get in Australia). So I'll probably just wait.
To All The Boys I've Loved Before by Jenny Han
Again, I've heard amazing things about this, and I really want to get to it soon.
Rebel Belle by Rachel Hawkins
I can't exactly tell what genre this falls into, according to the Goodreads synopsis, but it actually sound really fascinating! I've also been meaning to get to this book for quite a while now, but I believe that they haven't published it here in Australia, which means resorting to getting it online.
The Lover's Dictionary by David Levithan
This book sounds really intriguing, because it's basically written in the format of dictionary entries. It'd be an interesting read, and also a great addition to my shelf.
Lady Midnight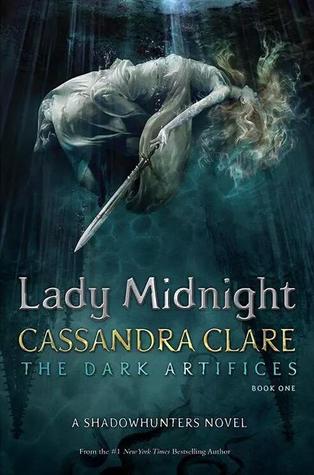 A girl can dream, okay? Although I did pick up a chapter sampler when I visited my local bookstore the other day, and I'm so damn excited. It was so good. I need more now.
---
And that's ten (technically eleven) books I wouldn't mind Santa leaving under the Christmas tree! Obviously, this is just a small taster of my actual wishlist, as there are many more books out there I want to own!
What are some books on your wishlist? Happy Holidays everyone! :)