Top Ten Tuesday is a weekly meme hosted by the Broke and the Bookish, and if you've been following my blog for a while, I hope you'd know what this by now. This week's topic is books I've recently added to my TBR pile.
I'm a mood reader. I'll pick up a book depending on what I feel like reading, and lately, I've done a thing where I pick up a second book halfway through the first book.
I kind of have 3 TBR piles: one is all my physical copies of all books, my phone (which I use as an ereader) and my Goodreads list. I usually make all my physical books a priority, but I'll buy books based on what I've heard/Goodreads list. For the purposes of this, I'm going to talk about the ten books I've most recently added to my TBR based on my Goodreads list!
---
The Shadow Queen by C.J. Redwine
This just honestly looks like a really interesting fantasy read! I think there's actually dragons in this and I'm so excited! Although I do read a lot of fantasy, it seems like most fantasy I tend to read don't actually have dragons as one of their main mythical creatures in it.
Gathering Darkness/Frozen Tides by Morgan Rhodes
I recently started reading the Falling Kingdoms series, and I added these to my goodreads after I read the first one! I'm planning on reading these next, just so I remember what happened in the previous books while its fresh.
The Danish Girl by David Ebershoff
This is a historical novel that is set in 1920s Copenhagen which I actually don't know much about. I thought it'd be an interesting read since I don't know that much about this historical setting, and also, the movie has Eddie Redmayne in it.
The Street of a Thousand Blossoms by Tsukiyama Gail
I actually found this when I was looking for more historical fiction that's not set in early 20th century Europe (because that's the only kind of historical fiction I tend to pick up for some reason). I thought this would be interesting because Asian history is also really interesting, and it also relates to what I'm studying in history at school so I can use it as an excuse for 'extra reading'.
My Sister Rosa by Justine Larbalestier
This is out of my usual comfort zone, but I thought the plot sounded interesting, so I'll give it a shot at some point.
Madame Tussard's Apprentice by Kathleen Benner Duble
Again, it's also historical fiction set outside of early 20th century Europe and so I added it to my shelves for future reference. I've actually just been looking for historical fiction that I think I'd enjoy that's not set in the early 20th century or 19th century England so if you have any suggestions, let me know.
And I Darken by Kierstien White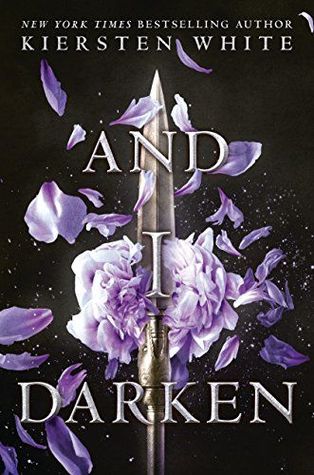 This is released in June later this year, and I thought the plot sounded interesting! It mentions the Ottomans so I think it's a fantasy set in the Ottoman Empire – although, don't take my word for that.
A Shadow Bright and Burning by Jessica Cluess
This is also another book being released later this year! I think this is actually a debut novel I didn't include on my earlier list that I discovered more recently. It also has a unique twist which I'm excited to read about.
Lola and the Boy Next Door/Isla and the Happily Ever After by Stephanie Perkins
I recently read Anna and the French Kiss for the first time (review is coming soon!) and I had to pick up the next two books. I usually only add the first book of a series to my TBR on Goodreads, and I'll add the next few in the series afterwards, just so it doesn't get too messy.
The Final Empire by Brandon Sanderson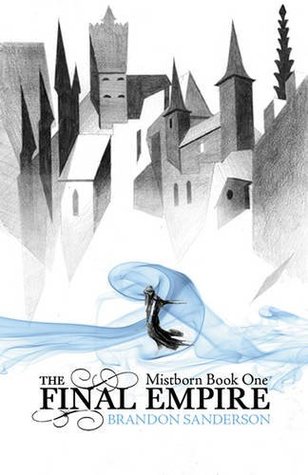 I've heard so many amazing things about the Mistborn series, but I just haven't gotten my hands on a copy yet! I also adore the white minimalist covers because they're gorgeous, so I hope to get around to this soon.
---
If you want to see what else I've added to my shelves, feel free to add me on Goodreads! I accept all friend requests, and I'll also try not to spam your feed.
What are some of your recently added books? Let me know and I'll check them out!