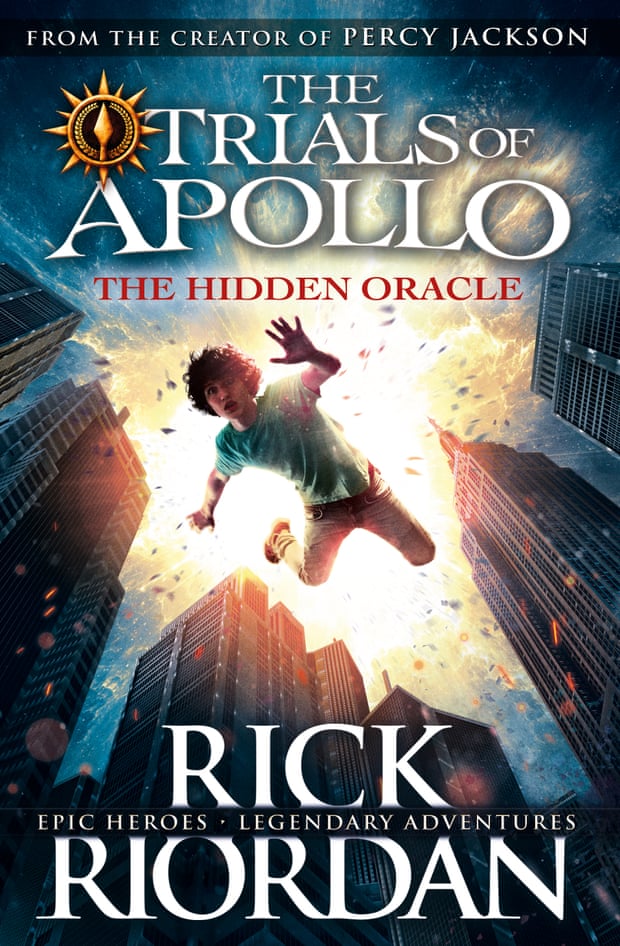 Publisher: Puffin
Release Date: May 3, 2016
Format: Paperback
ISBN: 9780141363936
Pages: 359
Read in: May 2016
Goodreads | Book Depository | Booktopia
How do you punish an immortal?

By making him human.

After angering his father Zeus, the god Apollo is cast down from Olympus. Weak and disorientated, he lands in New York City as a regular teenage boy. Now, without his godly powers, the four-thousand-year-old deity must learn to survive in the modern world until he can somehow find a way to regain Zeus's favour.

But Apollo has many enemies – gods, monsters and mortals who would love to see the former Olympian permanently destroyed. Apollo needs help, and he can think of only one place to go . . . an enclave of modern demigods known as Camp Half-Blood.
---
I think the following encapsulates the entire book:
Used to be goddy

Now uptown feeling shoddy

Bah, haiku don't rhyme
While I really enjoyed the book as a whole, I didn't get the same feeling I did when I was reading Percy Jackson back in the days. Now don't get me wrong, I loved Uncle Rick's sarcasm and humour that's scattered throughout, but I don't think this book was a strong as it could've been.
I love the idea of the book – Apollo being kicked out of Olympus by Zeus to redeem himself, and along the way, discovers stuff about human mortality and things like that. His terrible poetry that was first introduced in the Percy Jackson and Heroes of Olympus books is also reoccurring theme. He's still cocky, arrogant guy who thinks he can do everything by himself, but he does mellow out a bit. Overall, I think he undergoes a lot of character development that makes him more likeable towards the end of the book.
One of the other protagonists, Meg, is a twelve year old demigod who ends up being Apollo's companion for most of the book. However, I really didn't like how her character development turned out, especially at the ends when she disappears from the picture. It seemed random, but I'm guessing it's setting up  for the next book.
I really enjoyed the fact we got to see the old protagonists from the prior books, and what they're all getting up to in their college/post-Gaea war life.  Although there are few disappointments in character appearances Tratie ahem, I did really like reading about the characters who I wasn't expecting to show up in the book.
There were many more Greek and Roman historical/mythological figures introduced in this book, which was really informative and educational. If you want to extend your Greek and Roman historical knowledge even further, I think this is a really good and fun way to do so. There are also many pop culture references that is peppered throughout the book, as well as some really good metaphors that simplifies the stories as well. With the addition of the great humour, I think this is a good book that everyone will enjoy.
Rating: ★★★★