Hey everyone! I have something really exciting to share with you today: a guest post from author E.R. Murray! I'm really to be able to share this with you. I'm currently in the midst of reading her YA book, Caramel Hearts, and there will be a review of that very soon! But I'll stop rambling and hand over to Elizabeth!
---
Cake and sweet recipes play an integral role in Caramel Hearts; they structure the narrative but also provide Liv with an insight into a mum she barely remembers – a mum before alcohol took over – and presents her with a chance to be good at something, to escape her unhappy life, if only for a while.
I love to see food in books and stories, so here are a few of my favourite food in fiction moments…
Alice in Wonderland by Lewis Carroll
Food that makes you grow and shrink so you can go on adventures – what's not to love? As for the iconic Mad Hatter's Tea Party – I still dream up invite lists for my own!
How I Live Now by Meg Rosoff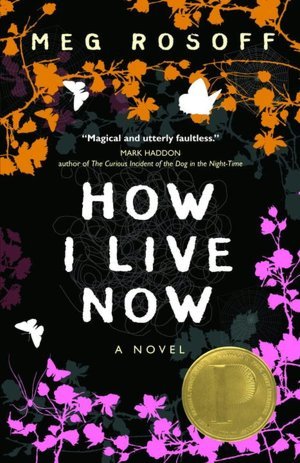 Set during a futuristic war, this passionate tale has so much at stake, so much tension, with characters you won't forget. There is a particular line that resonates, one that I wish I had written – "I made jam sandwiches for breakfast, and they tasted hopeful." Isn't it a beauty?
Chocolat by Joanne Harris
I usually go for dark reads, but this is such a magical book; a modern fairytale with sumptuous descriptions of the chocolaterie at its heart. So much scandal, tension and indulgence, I love it!
Firmin by Sam Savage
Not your usual meal, this little rat eats his way through a bookstore, developing the ability to read along the way. Quirky and unlike any other book I've read, it's seriously brilliant!
Hansel and Gretel by Brothers Grimm
This deliciously dark tale made me want to escape into the forest – witch or no witch! The house description was mouth-watering and I loved the crumb trail (a genius idea, badly executed) – it's a story that has always stayed with me.
John Saturnall's Feast by Lawrence Norfolk
The story of an orphan rising through the kitchen ranks to star chef, this tale is full of sumptuous feasts and ancient tales, sorcery and battling against the odds. Set in the 17th century, it really is captivating. I challenge you to avoid feeling hungry when reading!
The BFG by Roald Dahl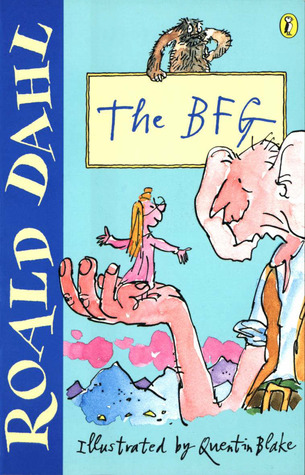 Snozzcumbers – disgusting vegetables for giants that smell really bad – sounded really inviting as a child, because my favourite foods were winkles and olives and everyone was always telling me they were disgusting but I didn't agree!
Like Water for Chocolate by Laura Esquivel
A story of family and social pressures, tradition and desire, I love the twelve-month structure, with each section starting with a Mexican recipe – savoury dishes containing chocolate – and I guarantee you'll be blown away by the end! Pure magic.
The Lion, the Witch and the Wardrobe by C. S. Lewis
My favourite sweet always has been Turkish Delight – It's even an ingredient in my Caramel Hearts Rocky Road recipe. We were only allowed sweets on a Sunday when I was growing up, and I would drool over the witch's bribe of endless Turkish Delight during the week.
Oliver Twist by Charles Dickens
Food is emotive, but lack of food speaks volumes and the iconic scene where Oliver asks for more gruel is so powerful. The bravery he displays gives an element of hope – something that I think is important in even the darkest fiction.
---
About E.R. Murray
Elizabeth Rose Murray lives in West Cork, Ireland, where she fishes, grows her own vegetables and enjoys outdoor adventures. Her debut, The Book of Learning: Nine Lives Trilogy 1 is the Dublin UNESCO Citywide Read for 2016. Caramel Hearts is her first book for young adults. Elizabeth loves travel, and has taught creative writing in schools around the world, including Cambodia. While travelling, Elizabeth also parachuted out of an aeroplane, swam with sharks and stingrays, and ate lots of insects.You can contact Elizabeth via her website www.ermurray.com, Twitter @ERMurray, instagram and Facebook.
About Caramel Hearts
Liv Bloom's life is even more complicated than that of your average fourteen-year-old: her father walked out on the family when she was young, her mother is in a recovery centre for alcoholics, and her older sister is struggling to step into Mum's shoes. Structured around real cake recipes, Caramel Hearts is a coming-of-age novel about love, disappointment and hope, and discovering the true value of friends and family, no matter how dysfunctional they are.