Hey guys! Top Ten Tuesday is a weekly bookish meme hosted by the folks over at The Broke and the Bookish. Today's topic is a pretty easy one – books on my Fall Spring TBR.
Recently, I've been really into reading contemporaries, mostly because I haven't had the time to commit to long fantasy series since I have exams coming up in three weeks. Most of these books I'll probably read after exams, but here's some of the books that I want to get to in the next few months:
---
It Ends With Us by Colleen Hoover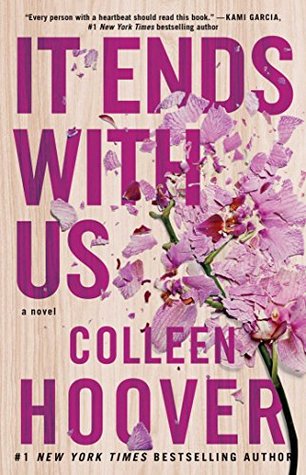 I've been wanting to read this book since it came out, and now it's sitting on my bedside table like a guilt trip. I finished Maybe Someday, so I figured it'd be good timing to read this soon.
My Life Next Door by Huntley Fitzpatrick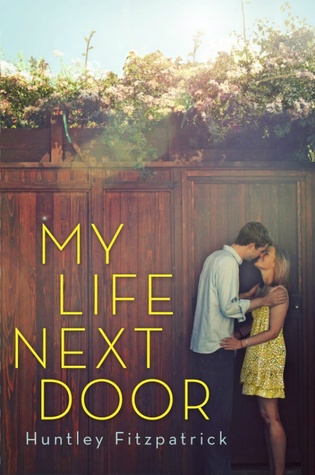 Huntley Fitzpatrick is one YA contemporary author I've yet to read, and have heard nothing short of great things about. I'm most interested in this one, so I've placed it higher on my priority list. Also, on a side note, I really like how the spines of all her books look when they're next to each other.
A Court of Mist and Fury by Sarah J. Maas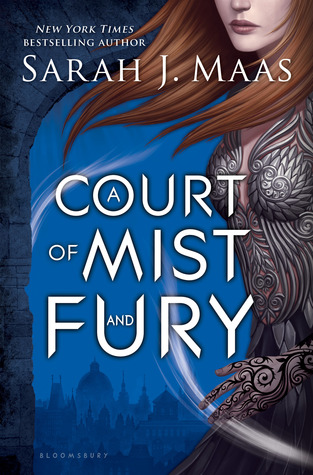 I still haven't brought myself to read this, and I keep getting spoilers on tumblr because of that. I really do like the first book of this series, although not as much as Throne of Glass, but I really hope that I will still enjoy it just as much.
The Little Paris Bookshop by Nina George
I've wanted to read this for quite a while now (over a year) so I finally purchased it a couple of months ago. Now that I do own it, the pressure to read this has decreased, and I haven't been in the mood or had the motivation to pick this book up, despite how much I want to read it.
Salt to the Sea by Ruta Seeptys
This has been sitting on my shelf for about a month or two now. I really enjoyed Between Shades of Gray and her writing in general, so I'm actually excited for this. I just haven't brought myself to read this, bringing up excuses like studying to not read it.
A Torch Against the Night by Sabaa Tahir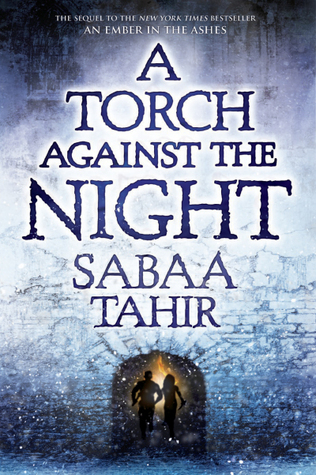 I finally got my hands on this the other day, and I'm really excited to start reading it! I think I will re-read An Ember in the Ashes first, because I don't really remember what happens. After a memory refresher, however, I will just get stuck straight into it.
Whisper to Me by Nick Lake
I won't lie, I really love the cover of this book, especially the colour palette used. It's my favourite kind of cover, with pastel shades of blue and purple mixed with orange. That aside, I really do think this would make a good read, and I've been hearing great things about this book.
Since You've Been Gone by Morgan Matson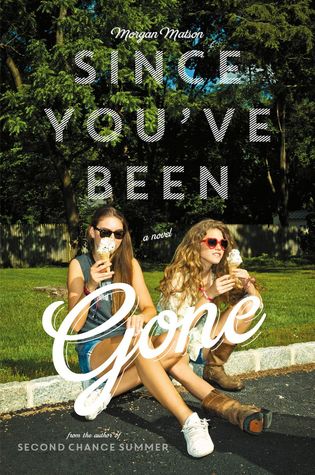 Also another YA contemporary author I have yet to read but have heard really good things about. Every time I see this book, I keep singing the song also titled the same as this book – it's inevitable.
Love Letters To The Dead by Ava Dellaira
I've tried starting to read this about five times now, but every time after about 5 pages, I end up getting distracted and doing something else. The last time I read this was right before my practical music exam, so I was honestly too restless to take everything in properly. However, I still really want to give this book a chance because I've heard really good things about it. Did I mention how much I love the cover?
The Distance Between Us by Kasie West
I just recently finished PS I Like You, also by Kasie West, so I'm kind of in the mood for a Kasie West binge. I think this is the only book of hers that I have yet to read (that are released anyway).
---
So that's it for this week! I might actually make a post at the end of the season to see how many of these I actually did read (probably might not be very many) – I'll see how it goes.
What books are on your autumn/spring TBR? Let me know in the comments!