So December has now come to a close, and what a year it has been! So much has happened in the past year, with both good and bad experiences to reflect on. I think the main thing for me was that I finished high school (which honestly seems so long ago even though it's only been two months) and also that I'm moving on with my life.
December wasn't the reading month I wanted it to be, but I did manage to complete my Goodreads challenge of 60 books! I'm really proud since there was so much going on between school, keeping up with extracurriculars, and although I was busy, I did manage to read that many books this year and so I'm really happy with that. That being said, I did only manage to read 4 books and 1 novella, as I was extremely busy with my job (which was surprisingly draining given that all I do is stand around all day). Despite that, the books I did read were all worthy of my time so in order of which I read them:
I technically started reading this in November, but only finished it early this month. I really enjoyed it, despite the cheesy ending which I mentioned in my review. 
Lost Stars by Lisa Selin Davis
I actually got this book from the publisher, and I found the content to be quite dry at times. Overall, it was interesting even if it wasn't the best contemporary of this sort that I've read.
The Wrath and the Dawn by Renee Ahdieh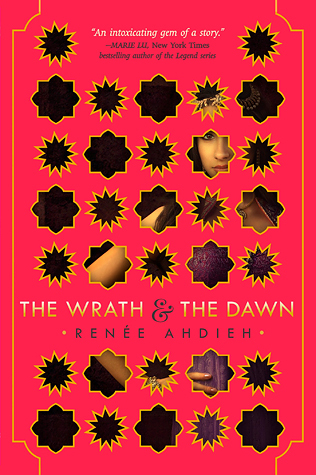 I came to read this because I was rereading the Throne of Glass series, and I wanted something on par with that. I'd heard so many amazing things about this book, and so I decided to read it. I picked this book mostly because it's written in third person like ToG, but I was honestly surprised at how good this story was once I settled into it.
The Rose and the Dagger by Renee Ahdieh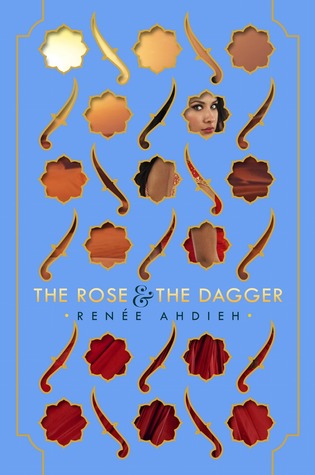 I found this book wasn't as great story wise as the first book, but I still really enjoyed it. Felt a bit rushed at the end, but other than that, very well written.
Beautiful Oblivion by Jamie McGuire
I read this in the car, and it was a really nice change from all the fantasy I read earlier. I didn't love the writing, but I did enjoy reading about the characters and the plot.
Beautiful Redemption by Jamie McGuire
I kept marathoning the rest of the series during the long drives, and while I enjoyed reading about an Asian female protagonist and FBI agents, I'm not sure that this was a good story about redemption.
---
Book Haul
I think I mentioned in last month's wrap up that I had a massive order incoming from book depository. They arrived, and so the amount of books I actually got this month was pretty astounding, with a total of seventeen books, mostly bought with my own money. Unfortunately, I didn't actually get any books for christmas, but I don't really mind since I acquired so many on my own anyway. However what I could really do with is a new shelf, and maybe a bigger room for my shelves and books to fit?
I've also been travelling, and I found a place in Adelaide that was closing down, so I also bought a fair number of books from them since they were so cheap.

This Adventure Ends by Emma Mills
I read this first as an ebook, then decided to buy since I really liked the story, and the cover is amazing. Seriously, it's so pretty, especially underneath the dust jacket.
The Northern Lights by Phillip Pullman
The Amber Spyglass by Phillip Pullman
I've been meaning to read this trilogy forever, so when I got the 2nd book in this beautiful edition for really cheap, I had to hunt down the other two books in the same covers as well.
1Q84 Trilogy by Haruki Murakami
Book Depository was having a sale back in November and I've wanted to read Murakami for a while now, so I decided to get this. What I didn't realise was how big the entire trilogy was, and how much text is packed into that one book.
To Capture What We Cannot Keep by Beatrice Colin
I actually got this from Allen and Unwin, so thank you! I love the cover, and it sounds so interesting, so I'm really keen to get to this book very soon.
The Garden of Evening Mists by Tan Twan Eng
I remember finding out about this book through Watch Game Read (thanks Jamie!) so I decided to get this and see how I go. I actually read the first couple of pages when I first got it, but I put it aside to read other things first.
Prince of Fools by Mark Lawrence
I remember seeing Mark Lawrence on my Goodreads feed, so I got the first book of one of his series to read. I'm still yet to get around to this, but it seems like an interesting read.
The Rose and the Dagger by Renee Ahdieh
I've been eyeing this book ever since it came out, and I've been contemplating on whether or not I should buy it. I finally decided to buy it and put the remnants of my dymocks gift card to good use, since I was in the middle of Wrath and the Dawn at that point. So glad I decided to invest, because the first book turned out to be amazing.
A Darker Shade of Magic by V.E. Schwab
A Gathering of Shadows by V.E. Schawb
I bought these two when there was a sale at Kinokuniya earlier in the month, and I'm pretty happy with this purchase. I think I'll wait until february to read this however, since that's when the next book comes out and I might as well wait and marathon them all in one go.
Lisette's Paris Notebook by Catherine Bateson
This just seemed like a really cute contemporary that's set in France, something I've been into lately. I actually received this from Allen and Unwin as well, so I'll get around to this very soon.
The Magic Strings of Frankie Presto by Mitch Albom
I got recommended this book by a friend of mine who raved about it, so I decided to purchase a copy for myself to see if it's worth the hype. Unfortuantely, I've still yet to get around to this, but I did bring it with me on the roadtrip I'm on (more on that later), so hopefully I'll get around to it.
When We Collided by Emery Lord
I've been resisting getting this book for a while now too, so when I saw this for cheap I couldn't resist. I really like Emery Lord's writing, so I'm super excited to get around to reading this soon.
The Unexpected Everything by Morgan Matson
Whisper to Me by Nick Lake
Beautiful Oblivion by Jamie McGuire
---
My Travels
So as you're reading this, I'm currently in Adelaide/South Australia enjoying myself on holiday. If you want to keep up to date with what I'm doing follow me on Instagram, which is where I'll be posting! I'm planning on finding as many bookstores as possible in Adelaide, so that I can share that with you guys on this blog, so watch out for that!
---
That's a wrap for December and 2016! I'm extremely grateful to all of you guys reading this, because it's part of the reason why I love blogging – to share my humble opinion about books and hope that some people are inspired by it. Thank you for all your continued support, because without you guys, blogging wouldn't be the same.
Here's to a happy and safe 2017!